Sustainable development of the Vietnam Steel Industry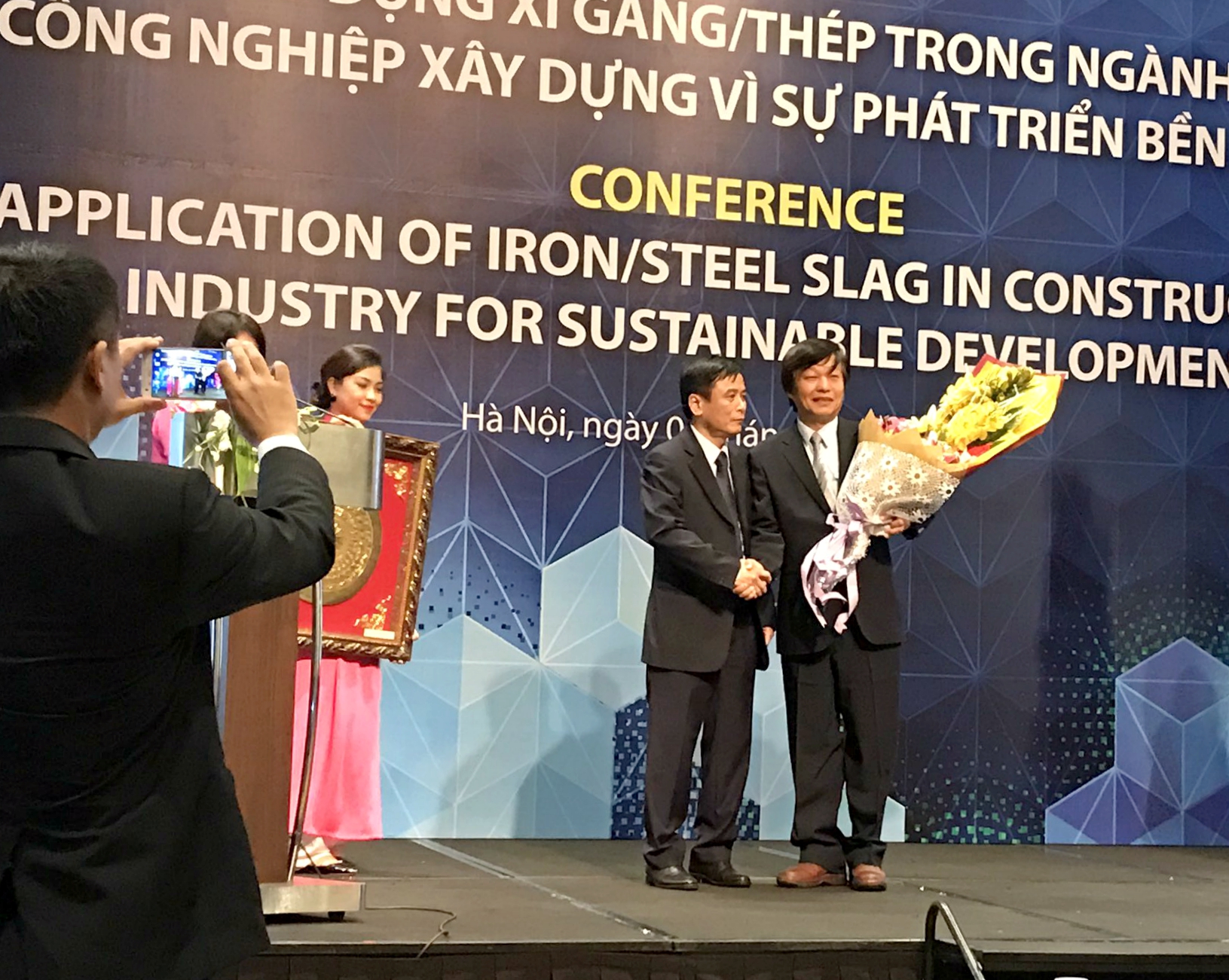 December 2016, Craig Heidrich (CEO) addressed the inaugural conference 'Applications of iron/steel slag in construction industry for sustainable development' hosted by the Vietnam Institute For Building Materials Center For Cement And Concrete and the Vietnam Steel Association in Hanoi, Vietnam.
The theme for the forum revolved about creating sustainable development opportunities of the Vietnam Steel Industry, whilst meeting the challenges of ensuring the effective use of the increased slag resource. The program covered environmental regulations and lack of standards related to the use of slag, iron and steel. Examples of slag use were also shared between experts that attended the event.
The Vietnam Steel Association forecast that iron and steel production is planned to double by 2025 from 15 million tonnes to 30 million tonnes annually. The meeting discussed the current situation of slag use and required development of the slag industry in Vietnam.
The Australasian (iron & steel) Slag Association presentation "Iron and Steel Slag – The Ultimate Recovered Construction Resource" focused on developing sound and pragmatic technical understanding of slag reuse opportunities. The importance of an industry lead agenda to guide the process and develop consensus around specifications, standards and environmental guidelines.
The delegates shared experiences and discuss measures to strengthen the application of slag, iron and steel for the recycling industry. Overall, the event provided excellent opportunities to network and establish new contacts across Australasia region. Over 200+ delegates attended the event with 12 speakers.
Copies of the proceedings are available from the Association.