Global Slag Conference: Last Chance to Vote!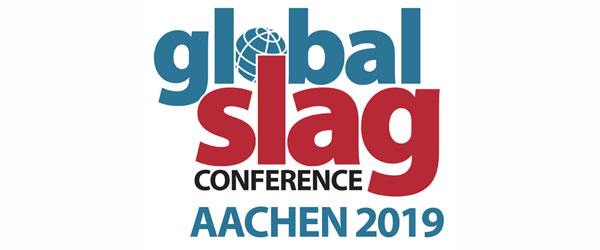 14th Global Slag Conference & Exhibition
Voting closes on 19 March for this year's Global Slag Awards. All participants in the global iron, steel, slag and slag cement industries have a free vote - so please vote today!
The Global Slag Awards will be presented at the 14th Global Slag Conference which will take place on 26 - 27 March 2019 in Aachen, Germany, at the Hotel Pullman Aachen Quellenhof. There is no deadline for registration, so registration is still open.
---
The full Global Slag Conference Programme has been published, with 21 papers on global slag trends, slag beneficiation, slag grinding, adding value and on new applications for slag and slag products.
Around 140 delegates from over 30 countries are expected to attend this well-located event, in the heart of Europe's iron and steel manufacturing area, and close to world-class centres of expertise on metallurgy and slag beneficiation.
The conference will cover slag market trends, slag optimisation, slag trading and shipping, slag cements and slag product applications, as well as including plentiful opportunities for networking, contact-making and business.
Register for the Global Slag Conference
The registration fee includes attendance at the conference and exhibition, conference proceedings book including delegate names/company/country and all available powerpoint slides, memory stick including all available presentations in pdf format, participation in networking/speed-dating sessions, delegate name badge, special distribution magazine, conference briefcase, coffee breaks and snacks, lunches, welcome reception and farewell reception. Register here.