When True Facts Lead to False Conclusions
All too often slag and other by/co products are negativley percieved by the media.
In today's news...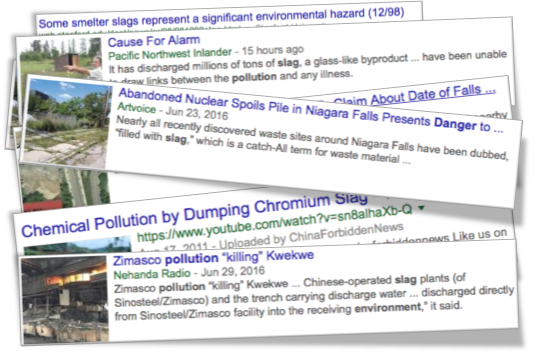 A famous story from 1997 tells of a 14-year-old student, Nathan Zohner, who gathered 43 votes out of 50 ninth-graders surveyed, to ban the chemical H2O (water!). The first prize at the Greater Idaho Falls Science Fair for "Analysis of survey results" was awarded to Zohner and In recognition of his experiment; journalist James K. Glassman coined the term "Zohnerism" to refer to "the use of a true fact to lead a scientifically and mathematically ignorant public to a false conclusion"
All those educated about slag are aware that the benefits outweigh its percieved flaws 10 to 1. To increase its use and applications it is important to share factual, positive stories about slag. Connections and Connections Selections do just that. We are constantly trying to publish the good word of Slag across the planet to our members and interested readers. You can help us do this by sending us content, and sharing our emails to your friends and colleagues here: http://www.asa-inc.org.au/news-and-events/connections/subscribe-to-connections
Happy reading!