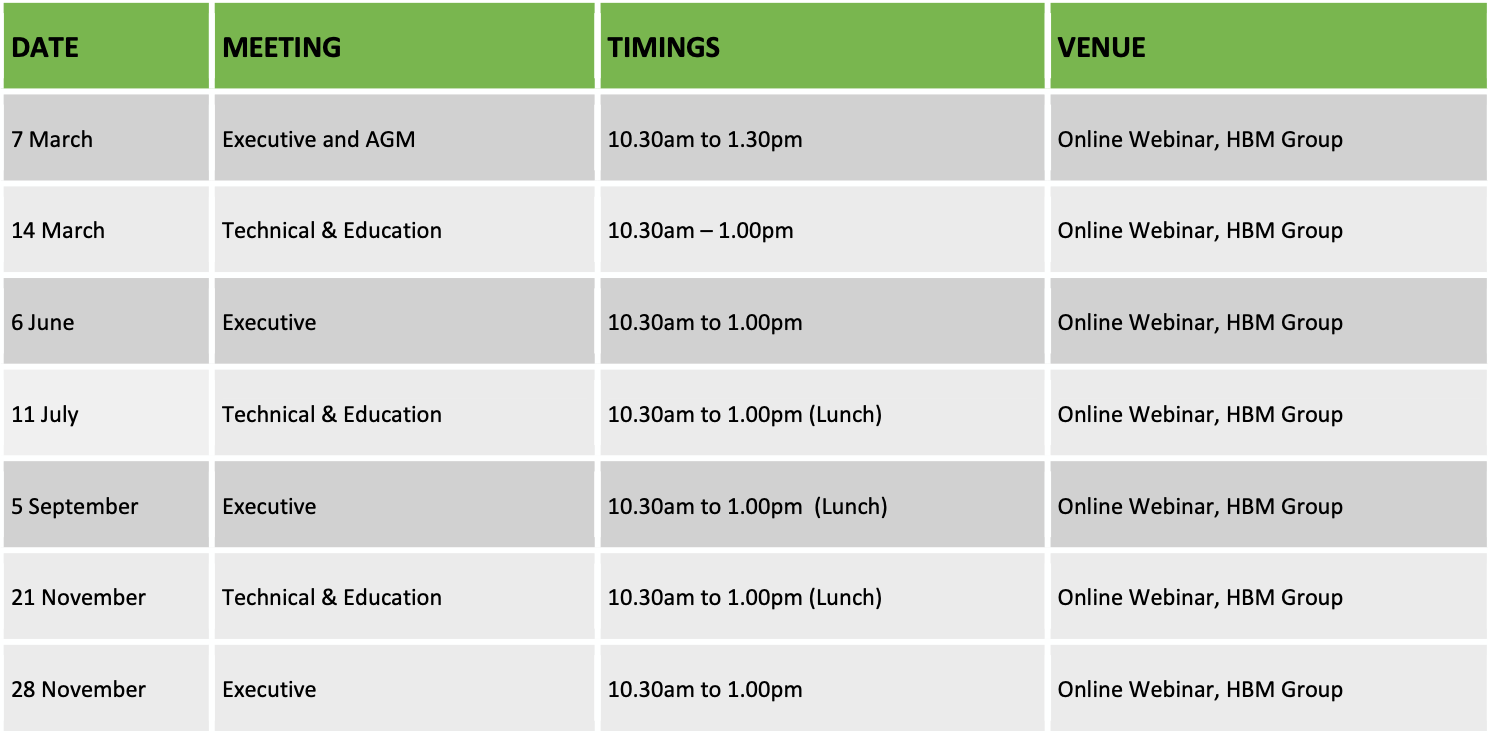 Committee Meetings
The Executive Committee [Board of Directors] consisting of elected members from the General Meeting are responsible for all matters relating to the monitoring and review of the Association between General Meetings. Responsibilities include:
Meets four (4) times each year to conduct its regular business
Only full members elected to this Committee can attend these meetings
To govern the organisation, rather than manage
To determine an annual plan which sets out policies and activities to be executed
Making decisions proposed by management, which are consistent with the objects as determined by the General Meeting
National Technical and Education Committee meetings are convened at regular intervals, responsibilities include:
To meet four (4) times annually
To represent the Association on relevant standards committees
To discuss, debate and consider information on matters important to members and develop agreed positions
To ensure that information on industry developments are exchanged
To focus on technical and research program issues with guest speakers invited on occasion
To provide forums where information interchange between stakeholders will benefit the understanding of this valuable renewable resource.
To facilitate technology transfer on the use, benefits and unique properties of slag products to the key groups.
To increase various user groups' awareness of the environmental benefits arising from greater utilisation.
To re-educate user groups with negative attitudes/perceptions of slag materials.
The Association Secretariat support is provided through a contracted specialist professional association management company (HBM Group). The Secretariat is responsible for managing, day-to-day operations, support staff and research and development programs and associated external relationships.