Grey on the outside, Green on the inside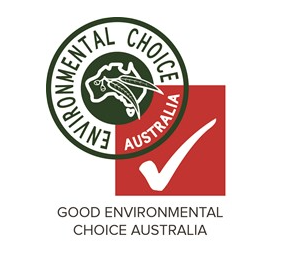 Concrete is the second most used commodity in the world and although its applications are great, its environmental impacts are distressing. With an estimated 10% of all CO2 output being attributed to concrete production, an answer to this environmental conundrum needs to be solved. Standards and technical manager for Good Environmental Choice Australia, Dr Shaila Divakarla, believes that the answer lies in supplementary cementitious materials (SCMs) or more specifically, slag.
Divakarla, states "We need to focus on encouraging best practice cement and concrete products, rather than telling people that they shouldn't be using it, because there are still some advantages to using concrete over other materials". She also believes in developing more alternative cement chemistries that don't have such a large environmental impact, and encouraging their uptake in the building industry over conventional Portland cement.

Electric arc furnace slag (EAFS) is a prime example of a valuable resource that is not only effective within concrete, but also reduces the overall CO2 output due to reduced heating and cooling stages used in the manufacturing of OPC.
A few benefits of EAFS in concrete include:
Reduced greenhouse gas emissions (approx. one tonne of CO2 is eliminated with every ton of Portland cement replaced)
Reduced energy required during production compared to that of Portland cement (approx. one tonne of slag cement requires 90% less energy)
The hardness of Electric Arc Furnance Slag allows improvement in the abrasion resistance of concrete
In comparison to different materials, such as steel, concrete holds a much lower content of embodied carbon, however it is the non-restricted scale and sheer volume of concrete usage that creates existent CO2 problems.Portland cement production is the second largest source of CO2 emissions worldwide. Each year, total consumption exceeds 22.4 billion tonnes. The use of SCMs in concrete will not only reduce CO2 output but also keep concrete affordable for developing countries in the coming decades.