Appin Road Development Update
Appin Road is a major arterial road connecting South Western Sydney to the Illawarra region. It passes through the town of Appin, Wollongong, Wollondilly and Campbelltown. The project is progressing as planned and is expected to be completed by early 2017, weather permitting. This will provide a new, modern and safe piece of road at the site of a number of tragic fatal crashes.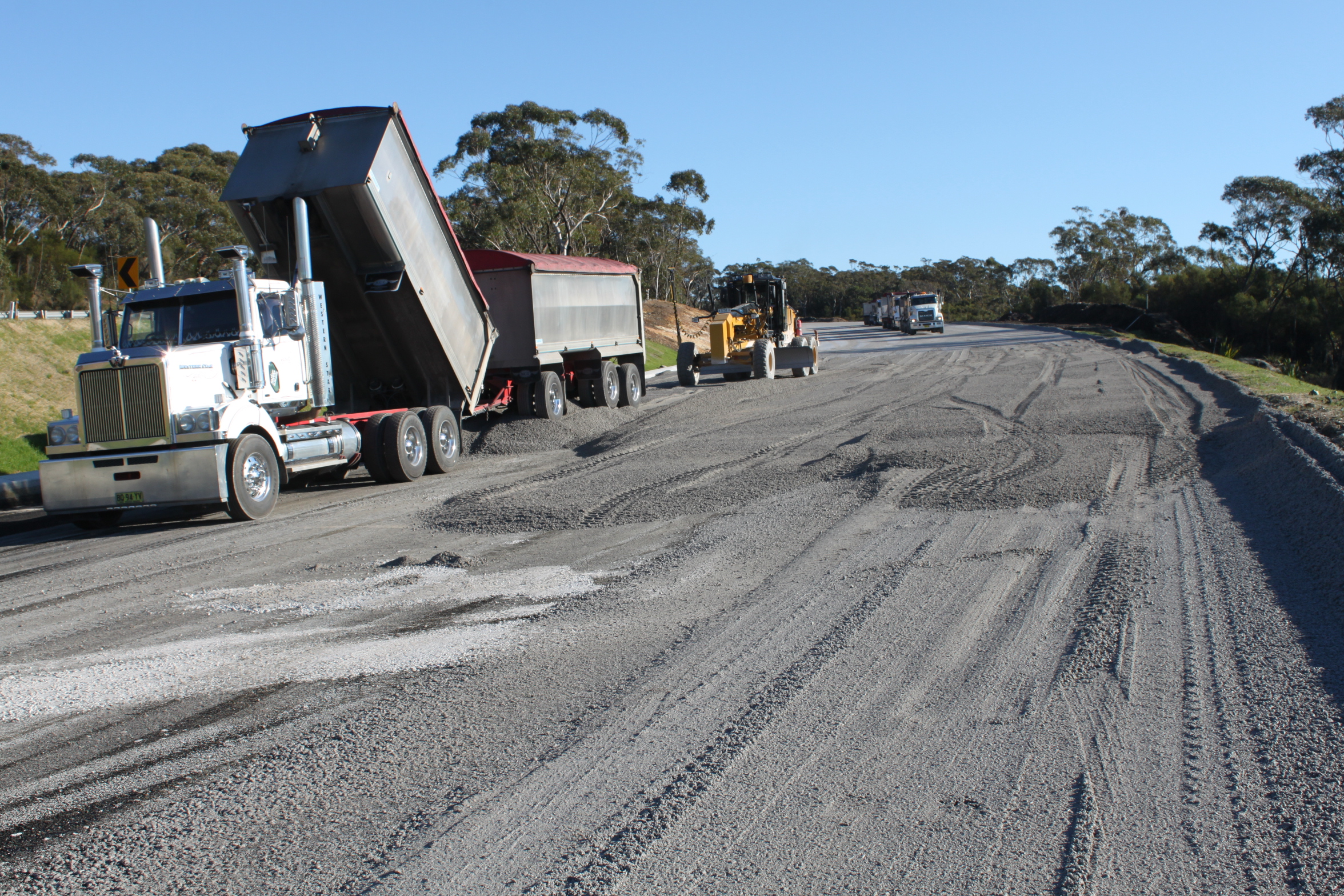 As of June 2016 some updates and announcements of the project include:
The NSW government's allocation of $6.35 million in funding to improve safety at two key crash clusters along Appin Road.
Realignment of two curves with high crash rates approximately 2km northwest of Loddon Bridge.
Realignment of the eastern curves.
Installation of intelligent warning signs to advise motorists using Appin Road when a heavy vehicle is exiting the side road.
Resurfacing to provide enhanced skid resistance is due to be completed by late 2016 and Investigations of the feasibility of installing additional street lighting to increase visibility at the intersection are currently underway.
Selected Association members are currently involved in the project and the Association's Bre McMahon spoke with Gavin Tory, the Manager of Sales and Business Development at ASMS and James Hegarty, Product Manager – Civil, to provide an update.
"We are supplying slag-based products to the RMS for upgrades to Appin Road as part of their safety improvements on this road. We started moving material in at the end of July and have supplied 10,600 tonnes of slag with another 2,500 to go in around Oct 2016. In particular, we are supplying our very popular RBM800 (HBB) up to 2,000 tonnes per day."
The ASA will provide a report of the finished project in the March Edition of Connections 2017.
More information about the project can be found here: http://www.rms.nsw.gov.au/projects/illawarra/appin-road/