Granulated Blast Furnace Slag Grinding Facility in Melbourne
Independent Cement & Lime (ICL) is a Melbourne based supplier of cement and blended cement products, specialising in cement alternatives, such as slag blends. Their products are supplied to a wide variety of projects and industries throughout Victoria and New South Wales. They are a JV operation, owned by it's two shareholders; Adelaide Brighton Ltd and the Barro Group, better known for their Australian Pronto concrete operations.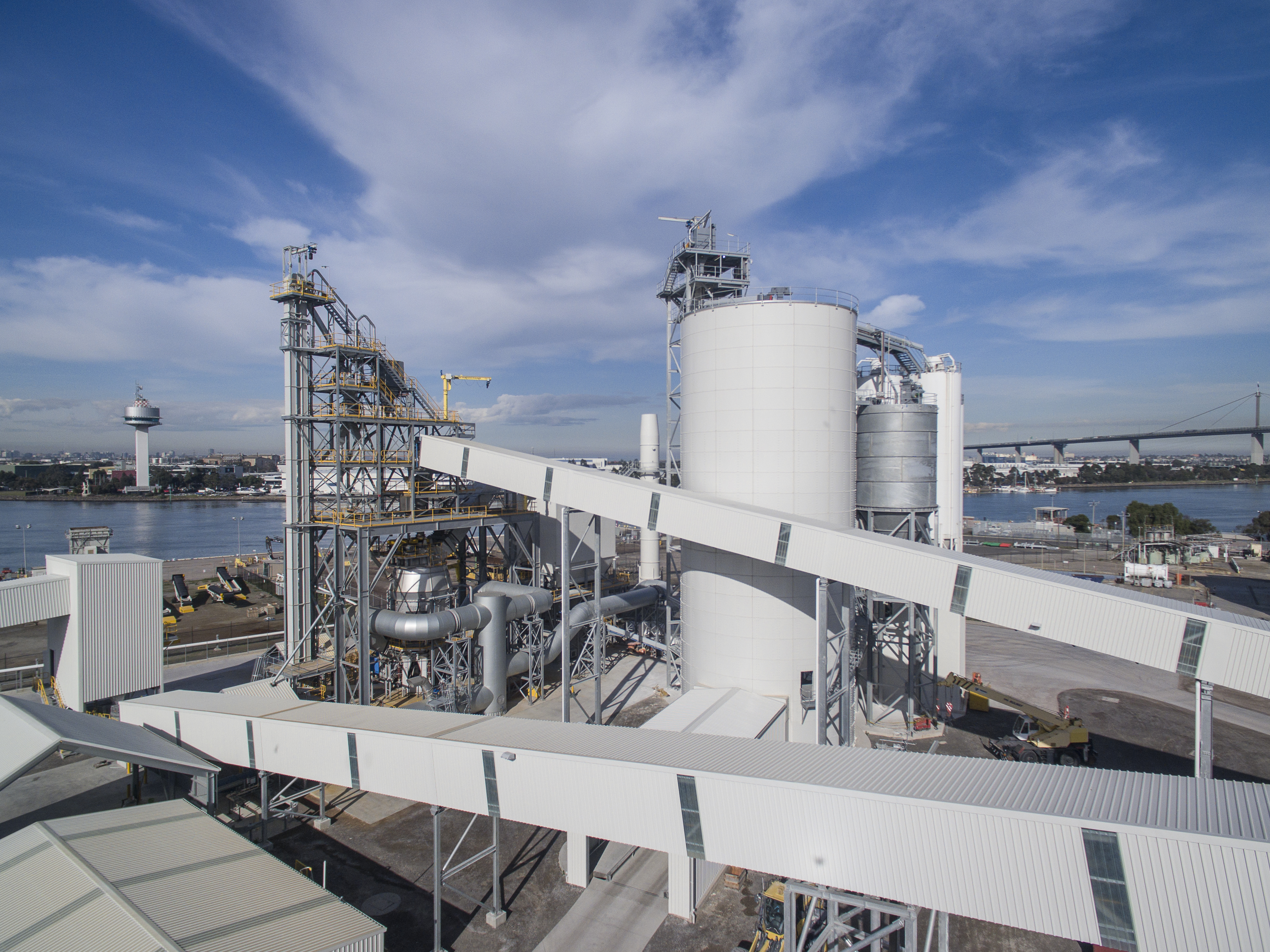 The ICL group, which includes subsidiary companies, Steel Cement Limited (SCL) and Building Products Supplies Pty Ltd, was established in 1987 and has experienced significant growth in its operations and market divisions. While their profile and stature has grown significantly, they have remained committed to their original objectives, to support their shareholders and the development of independent operators in a wide range of markets throughout Victoria and New South Wales.
ICL group has facilities located in Victoria and New South Wales, including the recently commissioning Granulated Blast Furnace Slag Grinding Facility located at Port Melbourne which recently commissioned AUS $62.5M. The VRM at SCL now replaces the existing SCL operation in Port Melbourne, Australia. The new facility supplies ICL with combinations of slag, fly ash and cementious materials to meet specific project requirements, including the Ecoblend range and other environmentally preferable blends.
ICL is committed to sustainable products. The business is investing heavily in emerging products that reduce the environmental impact of the cementitious binders used in concrete. These products fall under the 'Ecoblend' range of environmental cements. They are now an increasingly important part of ICL's business and meet the requirements of the Green Building Council of Australia's 'Green Star' concrete credit.
At ICL, a variety of products are offered. Along with general purpose cement, ICL distributes off-white cement, Type GB Steelcement, shrinkage limited cement (SL), sulphate resistant cement (SR), lower heat cement (LH), high early strength cement (HES), Steelpave product range of road stabilisation products, fly ash, and the Type GB Ecoblend cements.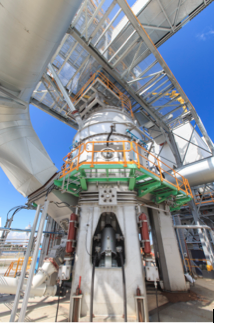 Both Ecoblend & Steelcement is a Type of GB, general purpose blended cement, complying with Australian standard AS 3972 'Portland and Blended Cements'. The general portland cement and ground granulated blast-furnace slag (GGBFS) are selected for Ecoblend & Steelcement's particular mineral and chemical composition. They are processed and precision blended to produce a homogenous cementious product.
The new grinding facility is a state-of-the-art Granulated Blast Furnace Slag (GBFS) import, grinding, and road dispatch facility that satisfies Australia's stringent energy, emissions, and site discharge regulations. The facility combines leading specialised equipment from around the world. SCL's goal was to choose the best equipment on the market that utilised the latest in technology, including a UBE Vertical Roller Mill, Leuhr Bag Filter, Beumer Bucket Elevators, Ibau materials handling equipment, and Tanks Connection's dispatch Silo.
SCL has had a 25-year relationship with UBE Japan, having supplied their existing VRM, so the decision to be supplied with another mill from UBE was a simple decision for SCL. The new mill has a nameplate grinding capacity of circa 400,000 tonne pa, or 60 tph (dry weight) of GBFS which is twice the existing mill.