Castle Hill Road Upgrade gets the 'Golden Slag' Treatment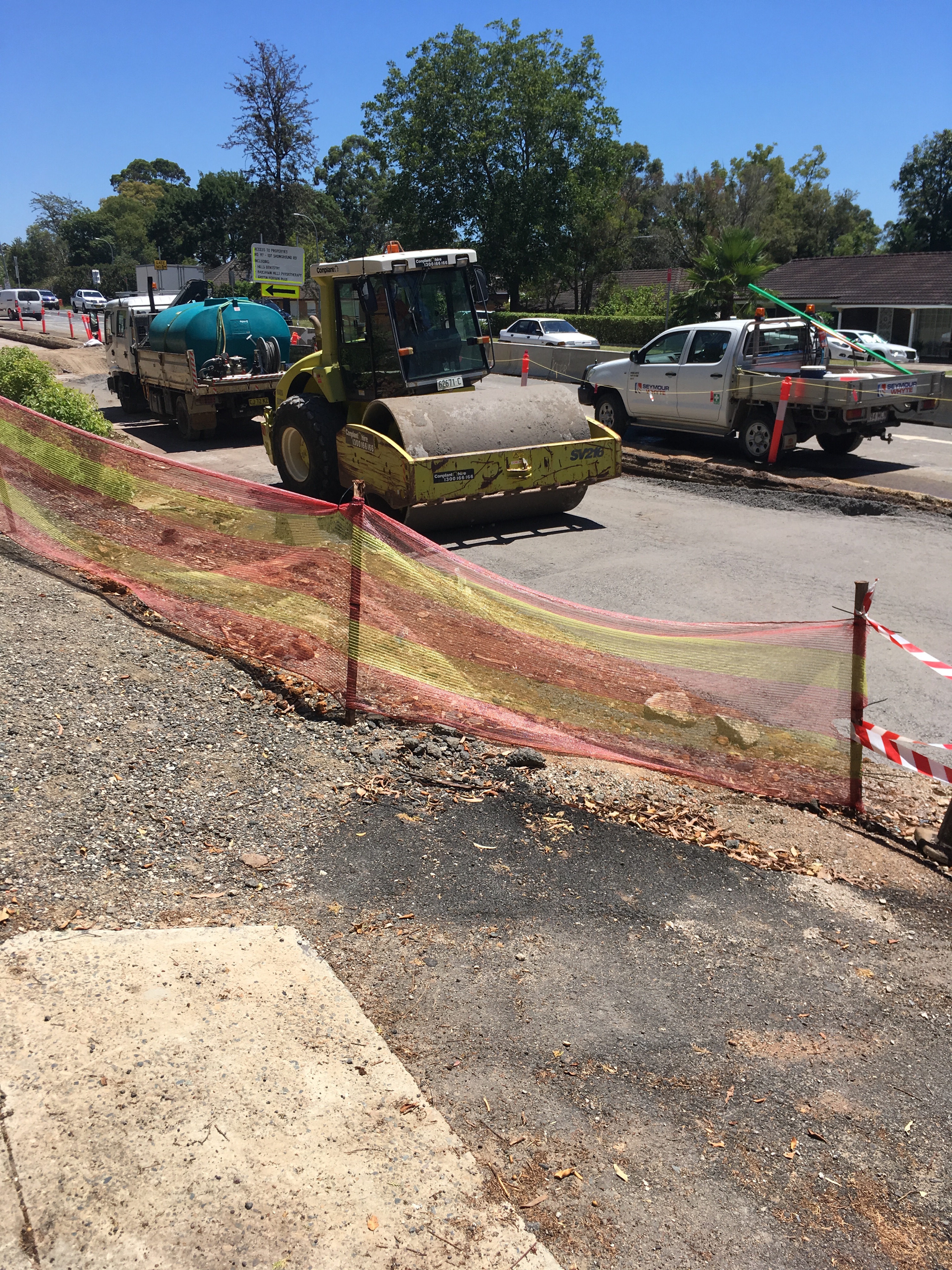 Costing over $41M, slag was specified to meet the technically demanding requirements for this project. Australian Steel Mill Services (ASMS) partnered with NSW Roads & Maritime Services (RMS) for an upgrade of Showground Road in Castle Hill.
In May 2016, ASMS began supplying RMS contractors with RBM800 pavement material for the Showground Road upgrade works. The 1.5km upgrade will widen the major road to 4 lanes with additional road islands, bus stops, traffic lights and turning lanes to ease traffic congestion. The key benefits for the area after completion of this project include reduced congestion, increased traffic capacity and improved safety at several intersections.
"RMS engineers replaced concrete in the original pavement design with Blast Furnace Slag, heavily bound pavement course to reduce costs and simplify road construction. The upgrade has some challenging site requirements, such as coordinating construction past more than 90 private driveways and over 132kV power cables. ASMS plant mixed RBM800 pavement material was specified for this project due to its ease of compaction and durable performance. Produced on-site at Bluescope Steel in Port Kembla, RBM800 is easily transported to the worksite and this works well against the challenges present".
NSW RMS predict this technically demanding road improvement project will take over 2 years to complete and cost $41M. Marc Smith and Gavin Tory are current serving member of the National Technical and Education Committee. For further information about the RMS Project contact Gavin Tory gtory@asms.com.au .
Read more at: http://www.rms.nsw.gov.au/projects/sydney-north/castle-hill-showground-road-upgrade/index.html