The Rise and Rise of Geopolymer Concrete Researches Binds Us Together
The exponential rise in geopolymer research is capturing industry interest. Published research papers covering geopolymer concrete, such as different mixes, methods and applications are challenging the conventional use of concrete. The association's involvement in the Cooperative Research Centre for Low Carbon Living research project is just one example of how much focus is being placed upon much geopolymer research.
As geopolymer concrete knowledge increases, so does its interest. The increasing amount of research, technical and commercial papers being produced and published supports this view. Geopolymer concrete is becoming more widely accepted within the industry and in turn, the promotion the reduced CO2 benefits that come from displacing emission from Portland Cement.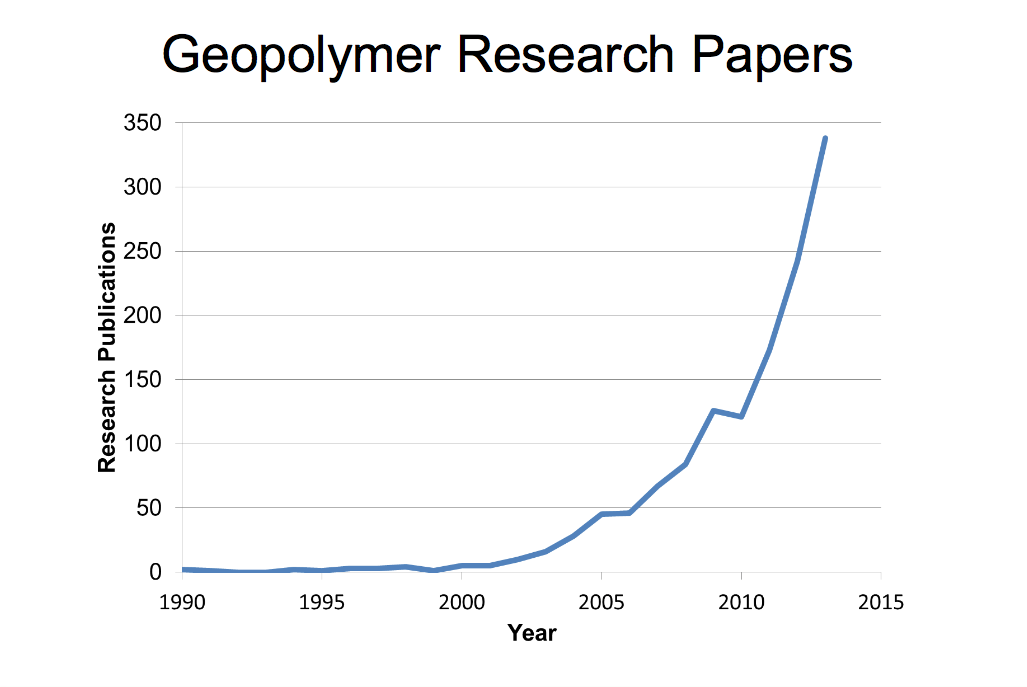 One example of a recent independent geopolymer research paper comes from University of Wollongong associate professors, Muhammad Hadi, Nabeel A. Farhan, M and Neaz S. Located at the School of Civil, Mining and Environmental Engineering, the paper is titled "Design of Geopolymer Concrete with GGBFS at Ambient Curing Condition Using Taguchi Method" and was released February 2017.
In this paper, the well-known Taguchi method (an optimisation method for experimental studies) has been used to design optimum mix proportions for geopolymer concrete with ground granulated blast furnace slag (GGBFS) as aluminosilicate source at ambient curing condition.
Muhammad Hadi gives a summary of the paper;
The influences of binder content, alkaline activator to binder content (Al/Bi) ratio, sodium silicate to sodium hydroxide (SS/SH) ratio, and sodium hydroxide (SH) concentration on the geopolymer concrete were investigated. A total of nine mix designs were evaluated. It was found that specimens with a binder content of 450 kg/m3, Al/Bi ratio of 0.35, SS/SH ratio of 2.5, and SH concentration of 14 M produced the highest 7-day compressive strength (60.4 MPa). However, the setting time was found to be short. Hence, fly ash (FA), metakaolin (MK), and silica fume (SF) were used as partial replacement of GGBFS in different proportions to increase the setting time. It was found that the setting time improved for the partial replacement (10-60%) of GGBFS with FA, MK, and SF.
To jump on the geopolymer bandwagon and stay updated within the Slag Industry, you are able to purchase the geopolymer research paper here: http://www.sciencedirect.com/science/journal/09500618