ASI 2018 Convention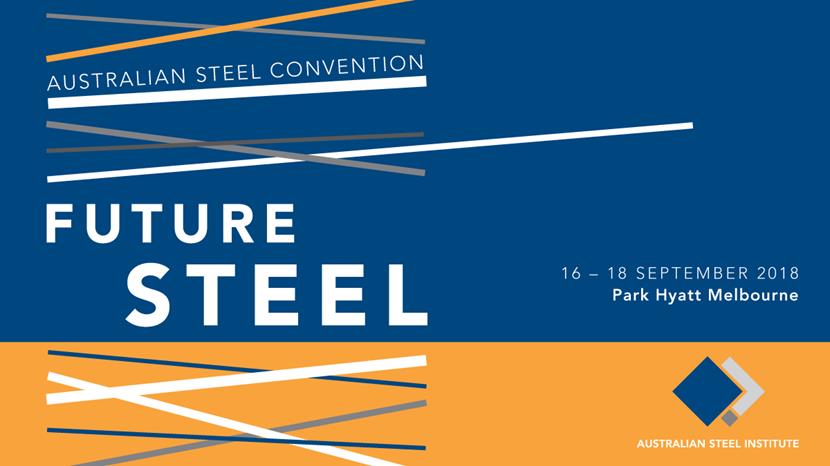 Australia is experiencing a steel renaissance. With an unprecedented pipeline of opportunity in infrastructure, defence, building and construction, investments in 'green steel' and renewables, increasing export capability, new product development, a dynamic geopolitical environment and developments in digitisation, robotics, automation and virtual augmented reality, the 2018 Steel Convention explores current developments and emerging trends in Australian industry and economy and asks:
What's next for Australian steel?
What does future steel look like?
How can Australian steel adapt to get the best ROI for their businesses?
Early bird registrations close 30 June 2018, so get in quick!
---
SPEAKERS
DES WATKINS: Managing Director, Watkins Steel
Responsible for spearheading multiple initiatives over the years, Des has successfully implemented best practice lean manufacturing procedures in the factory and transformed the way Watkins Steel operates as a steel fabrication company.
Passionate about innovation, Des has led the Watkins Steel team to new heights by overseeing the development of the "Watkins Steel Four Step Process", an end-to-end digital workflow for steel fabrication and installation that is unique to Watkins Steel. His continued drive for innovation today has led to an extension of this process with the commissioning of a second-line of advanced robotics and experimentation in Mixed Reality.
CHRIS RIDDELL: Futurist
Chris Riddell is a futurist and one of the most sought after in all of Asia and Australia. He is an award-winning and industry recognised keynote speaker on all matters of the digital world. Also a respected media commentator and shooter of globally emerging trends, he works closely with business leaders in the fast-paced modern world. A real trailblazer in his field, he has worked with some of the most recognised brands and business around the world. He has lived in many different places from the UK to Saudi Arabia, in China, Australia, New Zealand, Kuwait, Dubai and more. All this gives him a greater understanding of the world and what goes on in it.
ALAN KOHLER: Financial Journalist
Alan Kohler has been a financial journalist for 46 years. He began as a cadet on The Australian covering the Poseidon boom and bust; has been a columnist for Chanticleer in the Australian Financial Review and editor of the AFR, and columnist for The Age and The Sydney Morning Herald.
The Australian Steel Institute are announcing new speakers weekly.