Steel Slag Trialled in Mineral Carbonation Project
The production of cements, mortars, plasterboards and binders with near zero carbon emissions is proving possible with mineral carbonation – an accelerated natural process that transforms CO2 from a gas into a permanent solid.
The technology has been developed by Australia's Mineral Carbonation International (MCi) company, a global leader in the field of CO2 emission capture and utilisation.
MCi's pilot plant facility resides in Newcastle and uses an advanced carbonation method that involves reacting CO2 with alkaline earth silicate minerals or waste streams through mineral carbonation.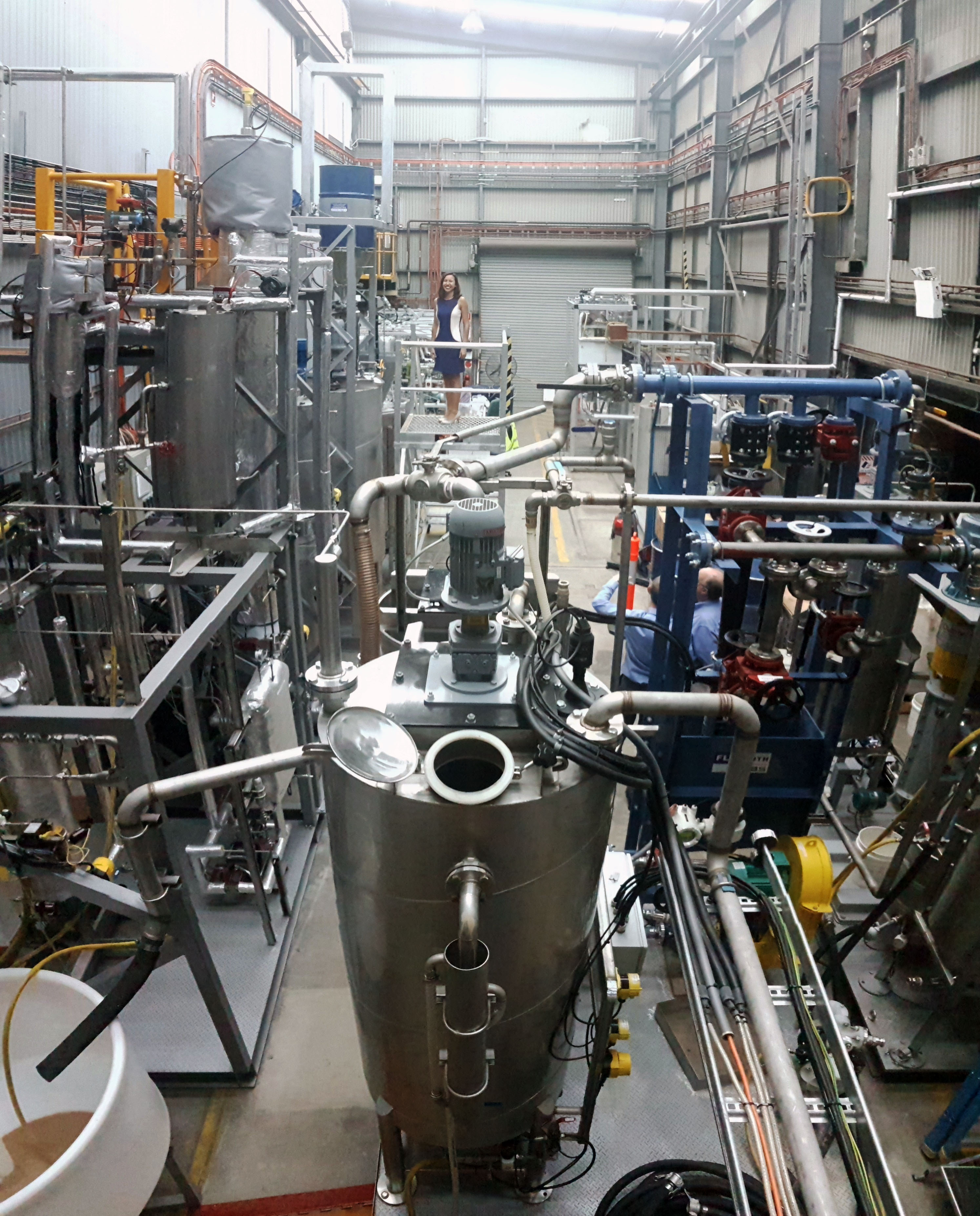 MCi Newcastle Facility
The technology is equipped to assess the process performance of different feedstock including steel slag, which has opened up potential market opportunities for the Australasian (iron & steel) Slag Association.
The Association and our members BlueScope Steel and Molycop Australia are participating in the development of the project by providing samples of crushed steel slag to be tested. The project will provide a preliminary assessment of the technical and economic feasibility of applying mineral carbonation technology on selected steel slags. The performance will be assessed in terms of both the CO2 storage capacity and potential for value-added by-products.
MCi CEO Marcus Dawe said their mineral carbonation technology will assist a range of industries to decarbonise their practices.
"We're invested in providing more innovative solutions that encourage a new era of advanced manufacturing, which develops new materials and plays to our bulk handling strengths while reducing carbon intensive activities," he said.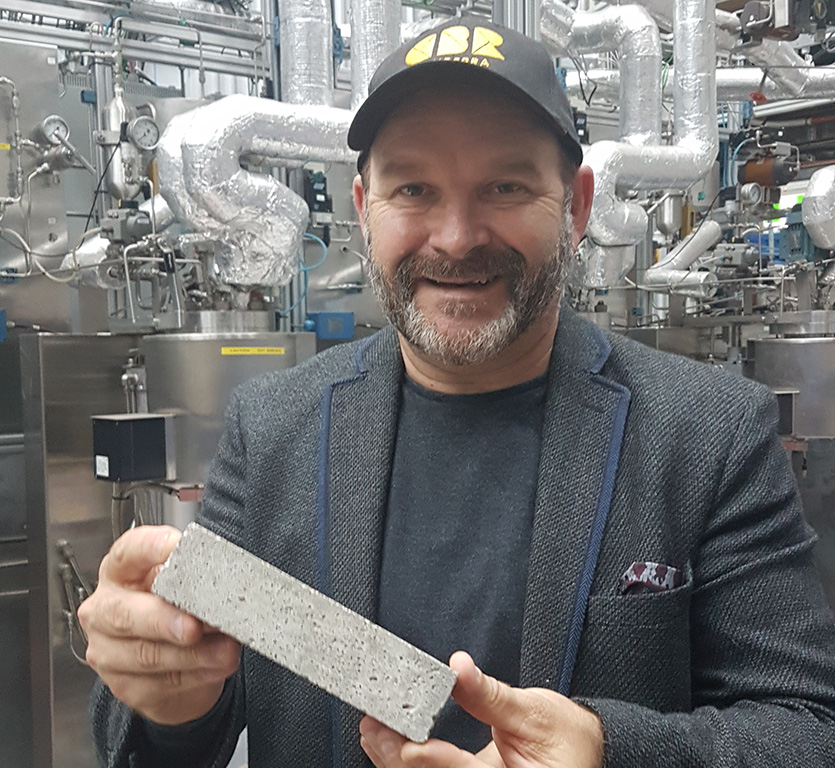 CEO Marcus Dawe with brick product
The Australasian (iron & steel) Slag Association is particiapting in the small-scale project that includes laboratory testing and a preliminary economic assessment over a period of approximately 3 months. The outcome will determine product applications including cement and concrete and the potential of reduced lifecycle CO2 emissions.