Certified Success at BlueScope Steelworks
As our world and industry are developing, it becomes increasingly important to develop with them. Amongst the trials and tribulations of the pandemic, BlueScope has been working hard to ensure they do just that, and they have come out victorious with a new certification to prove it.
BlueScope Steelworks in Port Kembla (PKSW) has received ResponsibleSteel (RS) certification, creating a valuable point of difference for the company and its particular site. BlueScope has stated the PKSW is the first site in the Asia Pacific region and the fourth steelmaker in the world to receive certification. The company celebrates this victory, saying they believe the recognition is a reflection of their quality operations and positive engagement with various stakeholders.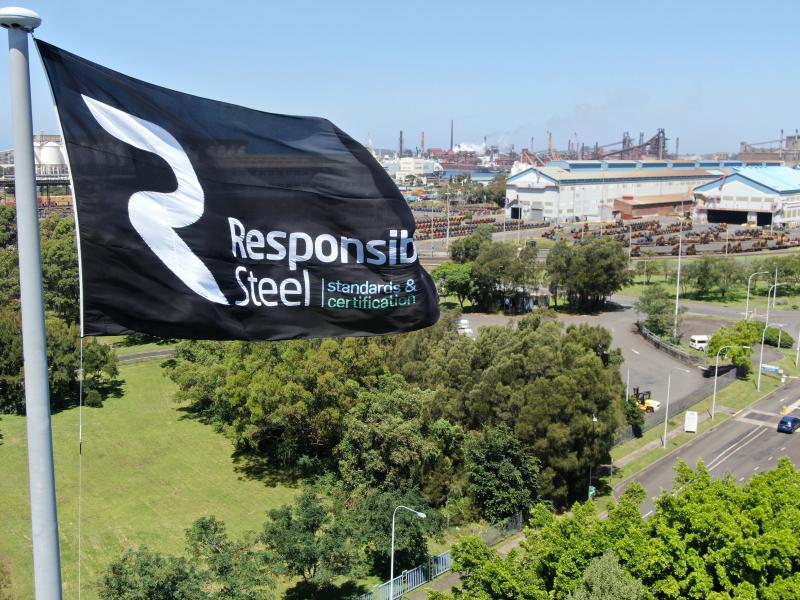 - Certification flag now flies above the site at PKSW. Credit: BlueScope Port Kembla
About ResponsibleSteel and the certification
RS was established first in 2019, and is described as the global steel industry's multi-stakeholder sustainability standard and certification program. The RS program is designed to ensure customers, stakeholders and consumers can be confident that the steel they use has been sourced and produced responsibly and as sustainably as possible.
The RS mission is to enhance the responsible sourcing, production, use and recycling of steel by:
Providing a multi-stakeholder forum to build trust and achieve consensus;

Developing standards, certification and related tools;

Driving positive change through the recognition and use of responsible steel.
To gain certification is a rigorous process, and has taken years for BlueScope to acquire. Though a lengthy process, Bluescope says it ensures the integrity of the company's processes and product in an ever-changing industry.
Congratulations to all involved with the acquisition of this award! If you would like to find out more about the certification, click here or watch the video.