6 Reasons Why You Should Attend EUROSLAG In 2022
The 11th Euroslag conference is back with a focus on the transformation of the steel industry and its effects on the slag value chain. Major topics at the conference will include, legal frameworks, best practices, research, and innovation.
After a long hiatus due to COVID-19 restrictions, the EUROSLAG conference will be held in Cologne, Germany from October 4th - 7th 2022.
EUROSLAG, the European association of ferrous slag producers and processors based in Duisburg, is organizing the meeting together with the FEhS - Institute for Building Materials Research.
Thomas Reiche, Chairman of EUROSLAG and Managing Director of the FEhS Institute expresses his gratitude towards the upcoming event, "After the postponement in 2021 due to corona, we are pleased that the EUROSLAG conference will take place this year," he said.
COP26 saw the transformation of attitudes shifting towards renewable energy, having a direct impact on the global steel value chain.
Mr Reiche continued, "The international exchange and the practice-oriented sessions are more important than ever in view of the global shortage in the availability of primary building materials, the need for resource-efficient economic activity and the gradual phase-out of fossil fuels... In Cologne, we hope to be able to gain further important insights into the future successful use of ferrous slags as a high-quality circular material at international level," he said.
The EUROSLAG conference is held every two years with the intention of bringing together 26 organisations and companies from 17 countries, including the FEhS Institute.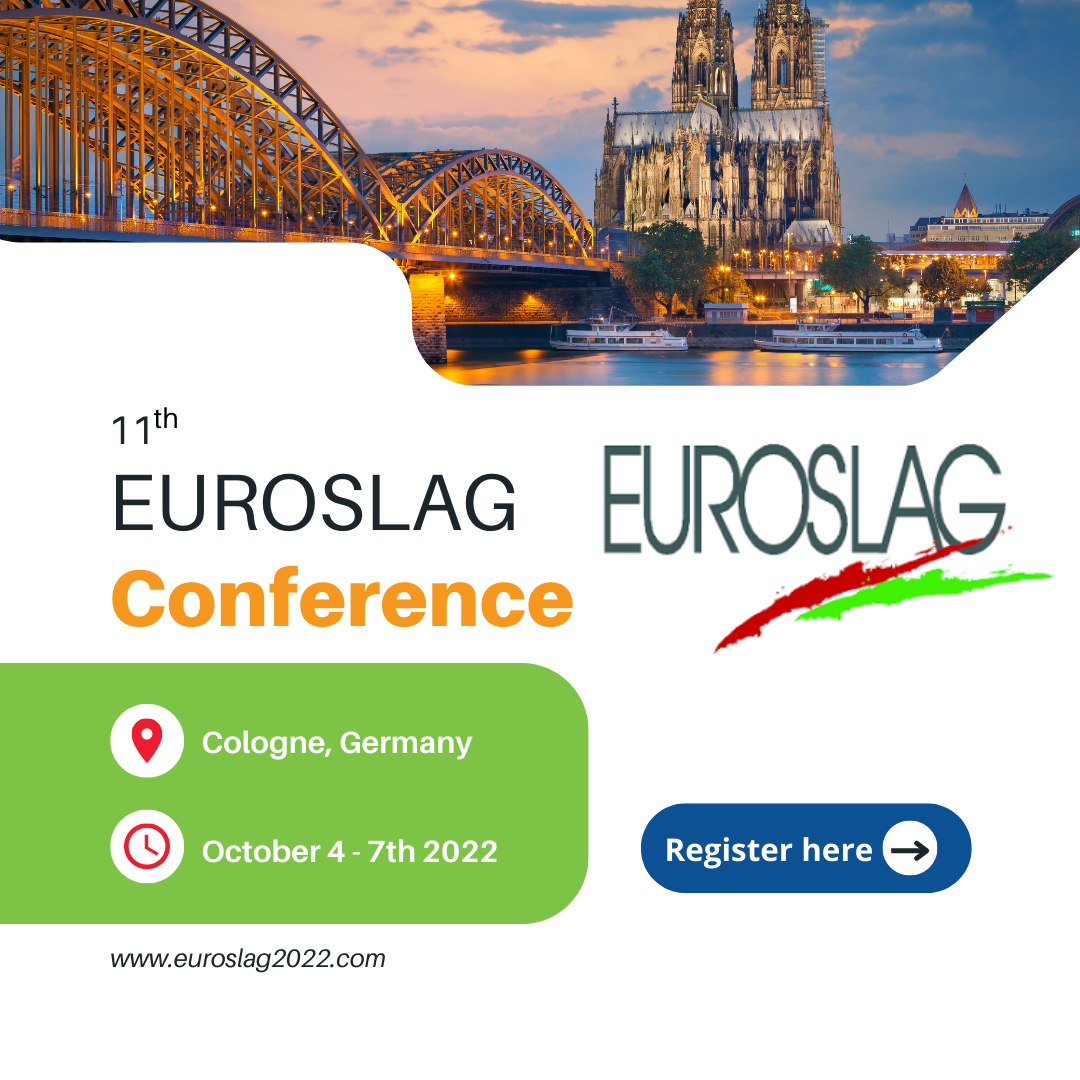 For those interested to learn more about the EUROSLAG conference, registrations and information can be found at www.euroslag2022.com.