Don't Delay, Submit Your EUROSLAG Papers Today!
The 11th European Slag Conference is fast approaching, with a commencement date of the 4th – 7th of October 2022. Located at the Maritim Hotel Koln next to the River Rhine in Cologne Germany, the conference aims to share updated knowledge, ideas, and research related to technical applications, environmental, and legal aspects for all kinds of iron and steel slags.
EUROSLAG is the European association of all main organisations and companies concerned with all aspects of manufacturing and utilisation of ferrous slags products. Organised by FEhS - Institute of Building Materials and EUROSLAG - The European Slag Association, the association deals with the promotion of slag as a product, enables the exchange of information and research, as well as facilitates the interaction with governing bodies.
After last year's cancellation due to the coronavirus, the EUROSLAG conference is back and looking for valued presenters to take part in this momentous occasion.
Submission papers and abstracts are welcome with information topics on legal frameworks, utilisation and best practices, and research and innovation.
The extended deadline to submit an abstract is the 8th of August 2022.
You will be joined by Craig Heidrich, Executive Director of the Australasian (iron & steel) Slag Association, who will be speaking on the recent publication of the 'Standard Specification for Low Carbon Concrete using Fly Ash and Slag.'
The presentation will explain the use of Geopolymer Concrete and AABC as a Portland cement alternative. In conjunction, the paper will provide a detailed discussion on both the benefits and potential barriers, as well as detailing how the Low Carbon Concrete Standard Specification builds on existing Australian standards.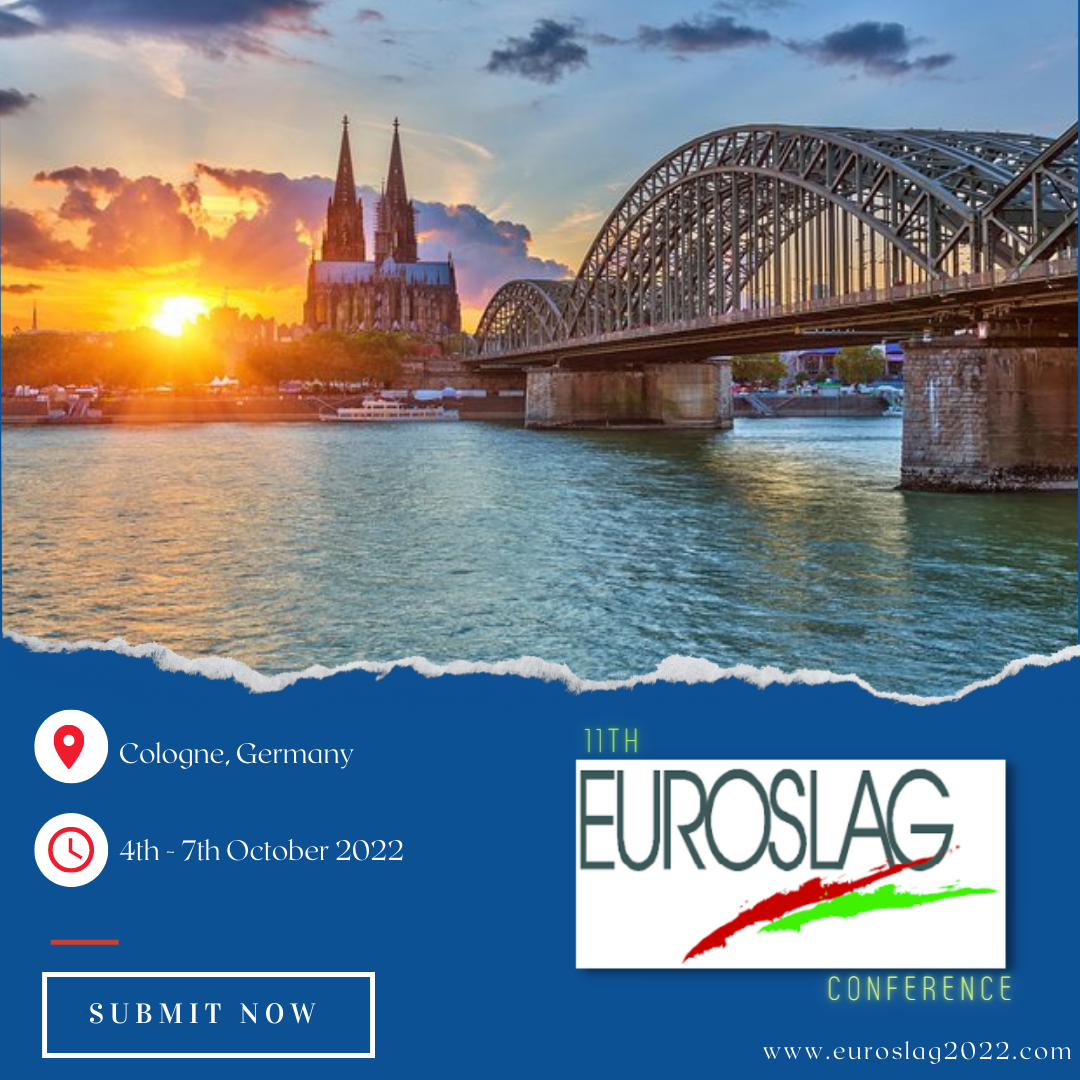 To submit your contributions, please do so via the email provided at info@euroslag.com or h.stolze@fehs.de
If you would like to learn more about the EUROSLAG conference, information can be found at www.euroslag2022.com.