BlueScope Contributes to Revised ResponsibleSteel Standard
ASA member BlueScope have contributed to the revised ResponsibleSteel Standard. A standard that will introduce strict new requirements to reflect the growing need for sustainability measures and responsible sourcing.
ResponsibleSteel is a not-for-profit organisation and the industry's first global multi-stakeholder standard and certification initiative for responsible steel supply chains. Their first standard was first established in 2019 and was designed to ensure customers, stakeholders and consumers can be confident that the steel they use has been sourced and produced responsibly and as sustainably as possible.
The revised standard - The International Standard V2.0 will ensure steelmakers gain the credible recognition for the progress they make towards decarbonisation, and allow customers to specify it in what they ask of their suppliers. The standard now incorporates additional requirements on GHG emissions and the sourcing of input materials as well as 13 Principles, 61 Criteria and over 500 individual requirements.
It comes after a multitude of hours was spent by experts from across the steel value chain including BlueScope, NGOs, academics and many others who offered their expertise to the ResponsibleSteel team in establishing a working standard; setting a clear direction for the steel industry.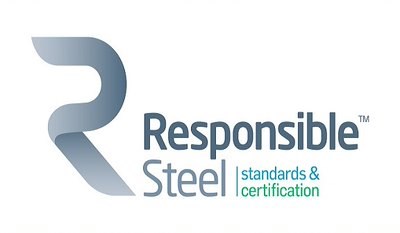 ResponsibleSteel Forum III in Memphis, being held from the 31 October - 1 November, will be the next pivotal step in providing the opportunity to assess how the revised standard will shape steel decarbonisation and sustainability in the globalised steel value chain. If you would like to attend Forum III, registrations are still open and can be found here.
The International Standard V2.0 has now edged us even closer to sustainable, net zero steel, projecting the industry on a critical journey with sustainability at its core.
To learn more about the revised standard, click here.