3 Reasons To Utilise Slag In A Circular Economy
The construction industry is one of the largest in the world, with cement and concrete being massive contributors to the industry's success. However the environmental costs of cement and concrete over the years, because of large carbon emissions, make the industry a large contributor to global emissions.
With global net-zero targets in place for 2050, research shows that steel slag may be a solution to the construction industry's emissions problems - amongst a range of other benefits. Here are three reasons why companies should be utilising slag in the modern day:
1. Slag is both plentiful and potentially valuable
Biplob Pramanik of Melbourne's RMIT University states that the global steel making industry produces over 130 million tons of steel slag every single year, while the World Steel Association states that 15.7 million tons of this steel slag is produced in Europe alone, of which 11.5 million tons are recycled. Considering there is a high level of steel slag production currently taking place worldwide, the motivation levels behind recycling slag are gaining traction.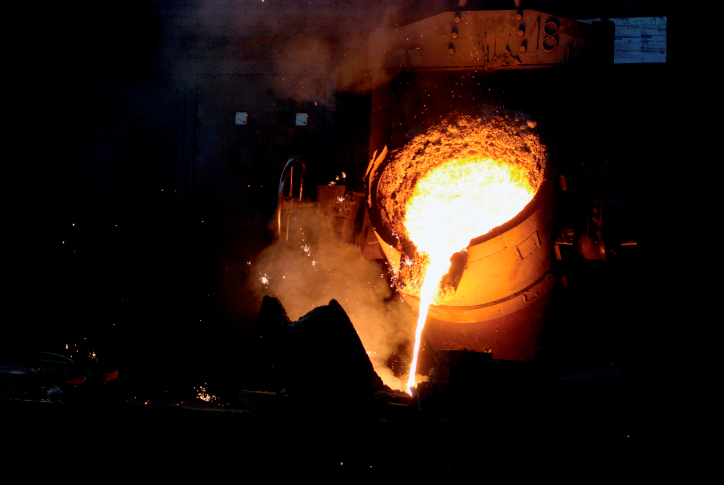 2. Slag's strength, sustainability and durability
In terms of sustainability and the construction industry's targets of net-zero carbon emissions by 2050, utilising slag is a no-brainer. Considering that industrial by-products like slag are highly contaminating, recycling the product and giving it new value is a fantastic way to contribute to a sustainable circular economy.
Slag has been recently utilised in creating sustainable concrete paste and as a result has reduced the need for primary aggregate materials - resulting in less natural resources being needed for concrete production while reducing carbon emissions and maintaining outstanding physical qualities for the concrete.
Furthermore, steel slag concrete produces a series of benefits beyond environmental sustainability. For example, when the concrete is placed and cured, the steel slag particles become an integral part of the concrete mix and improve the density of the concrete - improving the strength and durability of the concrete whilst being better for the environment.
Because steel slag is so dense and hard, it is resistant to weathering and tear and can withstand more load and pressure than traditional aggregates like gravel. Australian scientists tested this and found that concrete with steel waste was 17% stronger than other concrete. Other researchers found that the volume of permeable pores decreased with a higher prevalence of steel slag in the cement, improving workability. Steel slag has a lower coefficient of thermal expansion than traditional materials, and as a result reduces shrinkage cracks in concrete structures.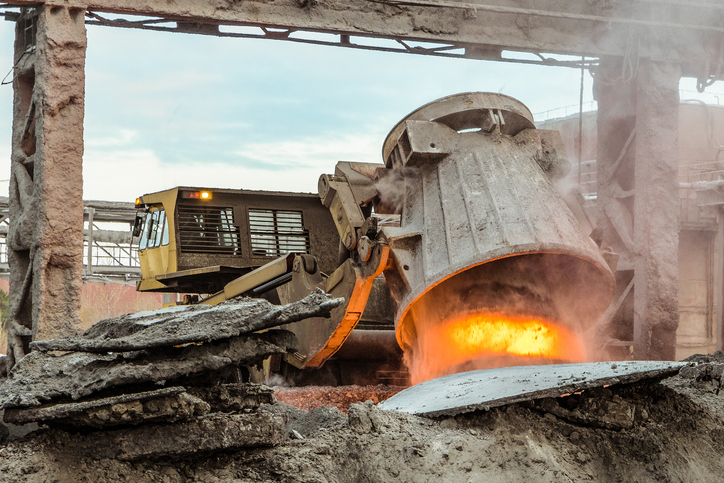 3. Slag's extraordinary potential
Because of the amount of slag being produced, as well as the major benefits of slag previously stated - the potential of slag's use in the construction industry is sky-high.
Slag's multiple uses make it a versatile material. It is already being used as a fine and coarse aggregate for asphalt road mixes - with benefits on icy roads as slag roads have been found to have helped melt ice and make winter roads safer. In addition to this, slag is being used as a raw material for clinker, a ballast for railways and as a filling material for a wide range of excavations - not forgetting slag's use in concrete paste.
Slag's environmental benefits when being used for concrete have made it an attractive material to use, and has increasingly been recognised for its environmental properties - likely meaning that it will be expanding into other uses in the future such as being used as a suitable material for high-strength concrete structures like bridge decks and skyscrapers.
All-in-all, slag is being recognised for its promising qualities as engineers and architects aim for healthier and better buildings.