Record Breaking London Project Incorporates Slag Along With Australian Materials Company
Record Breaking London Project Incorporates Slag Along With Australian Materials Company
A London Power Tunnel Project has achieved a record-breaking continuous pour of cement-free concrete in which blast furnace slag and an Australian materials company were prevalent figures.
National Grid is currently undertaking a major 1 bllion pound initiative to rewire London with the replacement of ageing high voltage cables typically laid close to street level, with the new cables buried deep underground.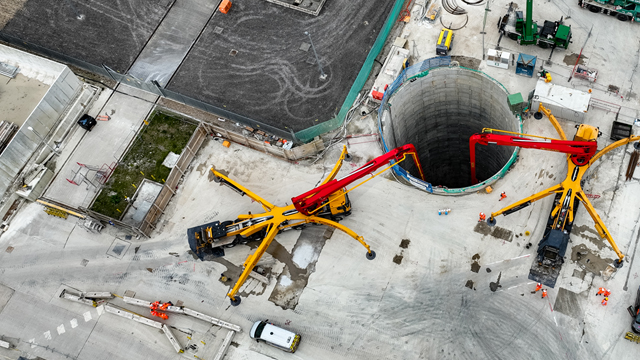 The project has now achieved what is claimed as a record, with a continuous pour of 736 cubic metres of earth-friendly cement to infill the base of the 55-metre-deep tunnel drive shaft at National Grid's Hurst substation in South London.
The cement-free solution used in the pour was developed by Australian construction material company Wagners, and the solution uses a binder of ground granulated blast furnace slag and fly ash geopolymer concrete system chemically activated using industrial waste products instead of cement.
As a whole, this concrete reduces carbon by around 64% - saving an estimated 111kg of carbon dioxide per cubic metre poured in comparison to concrete which would have traditionally been used. As a result, the pour saved an estimated 82 tonnes of carbon dioxide.
National Grid Project Director Onur Aydemir said "We are always looking for new ways to innovate", commenting that the company will be evaluating the technology ahead of future possible rollouts across the UK.