HS2 Completes First Eco-Friendly Giant Pier In The UK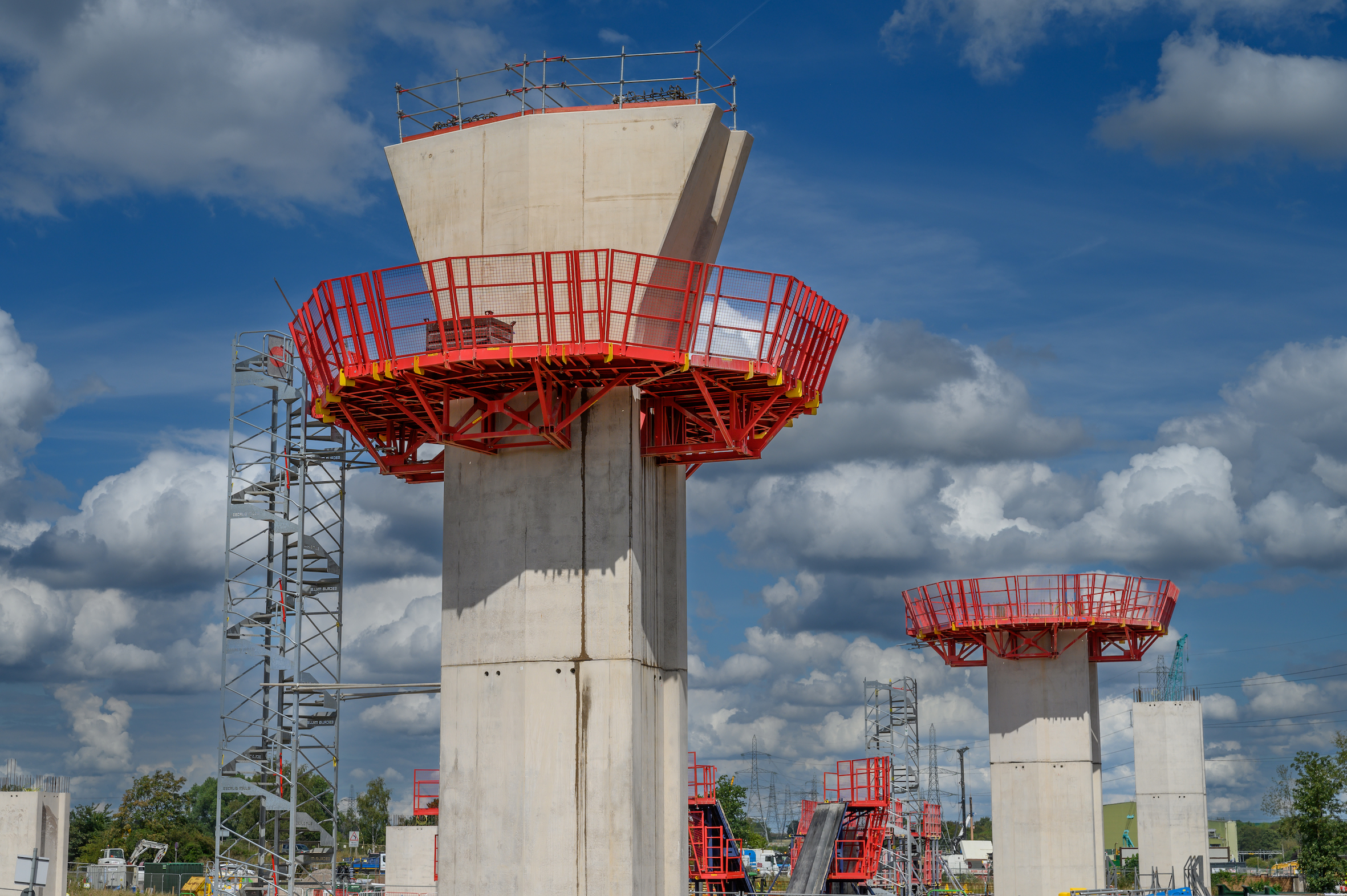 HS2 has completed the first eco-friendly giant pier for Water Orton Viaducts, as work progresses to build the Delta Junction in the West Midlands, a 1,400 metre long northbound & southbound high-speed railway, which will connect HS2's Birmingham Curzon Street Station with Crewe and Manchester in the UK.
HS2's engineers have incorporated Ground Granulated Blast-furnace Slag (GGBS) into the structures as an eco-friendly concrete alternative to traditional concrete mix. This environmentally conscious decision reduces carbon use by more than 60%.
Reaching 20 metres tall at its highest point, the two Water Orton Viaducts will be some of the tallest structures on the HS2 route. This structure will transport trains over key transport passages including the M42, the Birmingham to Peterborough rail line and the River Tame.
The pier was constructed on site utilising a customized formwork that was specifically designed for the project. A completely prefabricated reinforcement cage was employed, which was assembled at the rebar factory situated close to Coleshill.
These piers will support the deck, which is being built using an innovative construction method and tailored machinery. A total of 2,742 deck segments will be produced at HS2's nearby outdoor purpose-built Kingsbury Factory, which will generate over 6km of post tensioned viaduct. These segments will be transported to the site via haul roads to reduce the impacts on local roads.
Sam Hinkley, HS2's Senior Project Manager for Delta Junction said: "The Delta Junction is HS2's key interchange where the new zero-carbon high speed railway will connect between London, the Midlands, and the North."
"Minimising disruption to local communities in this area has been a key consideration in our planning, including the use of innovative pre-cast construction techniques, and haul roads to take lorries off local roads."
Once the piers are assembled, the viaduct spans will be built by raising each segment from a temporary suspension tower created on top of each pier. When complete, the suspension tower will disassemble and move further along the viaduct to continue building.
When completed, the areas under the viaduct will be landscaped to provide a united and user-friendly area, with tree-planting, new wildlife habitats, footpaths, and cycle routes.